TARRAS COMMUNITY CHURCH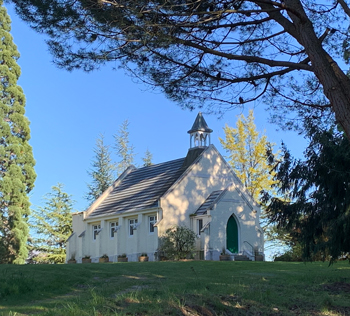 27 Church Lane off Jolly Rd or Munroes Lane.
Services 11.00am 1st Sunday of the month.

The Tarras Community Church is located in the Tarras Village, less than 30minutes drive from both Wanaka & Cromwell, situated along a country lane, set on a knoll,
and surrounded by splendid evergreen trees.

Built in 1921 from community donations, the inter-denominational church has been an important part of the Tarras community for the past 100 years and is a facility the community is proud of.

In 2019, following community fundraising, grants and a generous donation, the church was transferred into the ownership of the Tarras Community Church Charitable Trust with the aim to preserve it as a church and also make it a community facility.

VENUE & EVENT SPACE
Inquiries are welcomed for the use of the church as a wedding venue and event space.
Create your event – bring your celebrant, exhibit your artistry, hold your concert.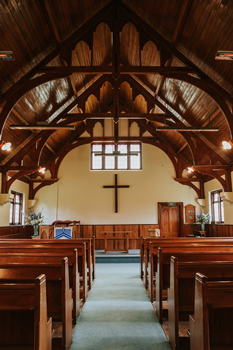 If you are interested in booking your event at the church please inquire to:
The Tarras Community Church Charitable Trust
Contact: Trudi Pryde
Mobile: 027 543 1011
Email: trudipryde@xtra.co.nz


RURAL WOMEN

Rural Women New Zealand serves women of all ages who share an interest in rural life. We offer support and friendship for women with an interest in the land and rural issues.
Rural Women New Zealand is a leading voice for rural women and makes submissions on a wide range of topics affecting the rural sector.
Rural Women were the 2011 Regional Runner Up in the Heritage and Environment section of the Trust Power Community Awards for their outstanding contribution to the Central Otago Community. This was for the Guide to Tarras, Taste of Tarras tour and various other projects that the Rural Women have been involved with in the community.
Contact: Tarras Rural Women
tarrasruralwomen@gmail.com


Tarras School is a small rural school that ensures
students develop a sense of belonging, form strong relationships, receive a diverse education and are adaptable and prepared for the transition to further education with the support of the wider community.
Find out about our current learning by visiting our website, following us on Facebook or Instagram.

The children have written two books about
"Shrek" the famous hermit sheep found on Bendigo Station.
Books can be purchased through the school.
or by email: shrek@tarras.school.nz
Contact: Main Road, Tarras, Central Otago.
03 445 2817
office@tarras.school.nz
https://sites.google.com/view/tarrasschool


TARRAS GOLF CLUB

2 km north of Tarras on the Lindis Pass road.
9 hole course.
Club days resumes for men each Saturday 12.45pm report and women each Thursday 10.00am report.
Contact: 03 445 2222




BOOK CLUB

Meets on the first Wednesday of the month.
Stimulating and provocative discussions on literature, authors and writing.
New members welcome.
Contact: 03 445 2770




PLAYGROUP

Playgroup meet on Tuesday morning from 9.00am to 12.00pm during school term time.
We are closed during school holidays.
Contact: Stacey 03 445 2007



COLLIE DOG CLUB

They are not barking mad, simply enthusiastic.






TARRAS COMMUNITY TRUST



The purpose of the Trust is any charitable purpose which benefits all or any part of the Tarras Community. This includes facilitating access to funding for groups, helping in the provision and maintenance of community facilities and assisting and promoting initiatives for the social, amenity, health and recreational benefit of the Tarras community.
Previous projects include promoting and assisting the Tarras Water Company, initial funding for the Tarras School history book, funding video histories of the area, providing a defibrillator, establishing the Tarras web site, among others.

WE HAVE FUNDS, HOW DO YOU WANT TO USE THEM?
We invite individuals and groups to provide suggestions for using these funds e.g. assistance for recreational and sporting groups, support for cultural and educational events, refurbishment of facilities, promotion of the Tarras region etc.
Email suggestions to Shaun: info@tarras.org.nz

To be more effective in supporting the community a larger fund is required so you might like to consider a donation or bequest as a source of assistance.

DATA PROJECTOR AND SCREEN for hire, enquiries to Holger: 03 445 2020

TARRAS COMMUNITY HALL BOOKINGS
tarrashall@gmail.com




ROCKY POINT POTTERY




An extensive selection of handcrafted pottery is displayed in the original 1869 adobe stables. Situated at the head of Lake Dunstan, midway between Tarras and Cromwell on State Highway 8.
Look out for "The Stables" sign.
phone: 03 445 2843
HOUSE OF SHREK


Down the lane at Tarras shops.
Open daily

BROADBAND
Use this link to check internet coverage at your location.
Both Spark and Skinny cell phone services provide 4G.
Wireless and wired broadband internet providers include Spark, Vodafone, Skinny, DFi Wanaka, Farmside, CountryNet.

TARRAS COUNTRY STORE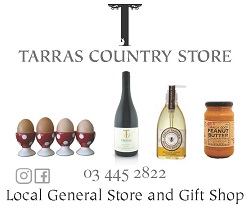 10.30am - 2.30pm, 7 days.
Mail sorted at 12.00 noon.


TARRAS COUNTRY CAFE


For light meals, home-baked morning and afternoon teas in a relaxed atmosphere indoors or outdoors.
Open daily from 9.00am
phone: 03 445 2821


RUN RABBIT - PASTA & GNOCCHI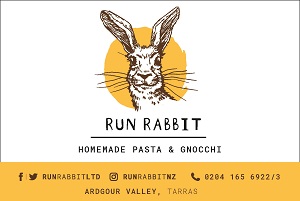 ph: 020 4165 6922
BENDIGO FINE ART


Contemporary paintings and ceramic sculptures by Jillian Porteous and Shaun Burdon. Both artists have exhibited widely with work in major collections.
Viewings by appointment.
Jillian - 021 205 8119 jillianporteous.co.nz
Shaun - 021 201 4940 shaunburdon.co.nz


MONDILLO VINEYARD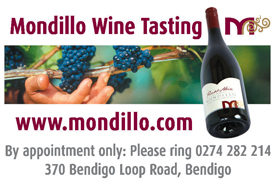 MATA AU VINEYARD


Look, sample, stay.
MAORI POINT VINEYARD


Open for winter 1.00pm - 5.00pm Thursday to Sunday.
Or by appointment.
413 Maori Point Road, Tarras
ph: 03 428 8842
https://maoripoint.co.nz/


HIGH COUNTRY STABLES
Exclusive Horseback Adventures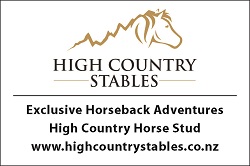 Enquire now: +64 212 743 537
www.highcountrystables.co.nz
SQUEAKY HINGE OLIVE OIL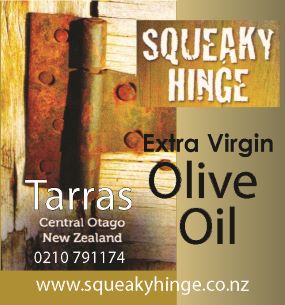 ph: 021 079 1174
http://squeakyhinge.co.nz/


MERINO SHOP




An amazing selection of woollen and other products from the high country Merino sheep of Bendigo Station. Ph: 03 445 2872


ARDGOUR STRAWBALE BED & BREAKFAST


Accommodation and olive oil.
ph: 03 4450 2323
http://ardgour.co.nz/


MRS ROBINSON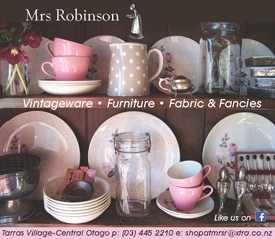 Vintageware, Furniture, Fabrics
ph: 03 445 2210
email: shopatmrsr@xtra.co.nz