FARMING

Tarras is one of the driest areas in New Zealand, with annual rainfall of between 300 and 500 millimetres yet is a productive farming, horticulture and viticulture area.
It was part of the huge Morven Hills Station taken up by the McLean family in 1858. In 1910 it was broken into a number of smaller stations.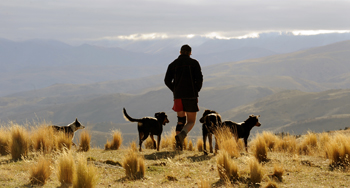 Most farms in the Tarras district run sheep, principally merino, farmed for their super-fine wool. Some also raise other sheep breeds and deer.
Many farms have converted to beef cattle since the 2010 introduction of large-scale irrigation.



VITICULTURE
Tarras & Bendigo Vineyards Map link